James Robertson's portrait (below) was selected for Portrait Salon 2012 and is from a series of images documenting a group of young Afghans skiing on the slopes above their village in Bamyan. This in turn is part of a larger project documenting the many facets of skiing in Afghanistan, and with the help of the VSCO Artist Initiative has expanded to include documenting two Afghan ski guides who visited Switzerland for training with the hope of competing in the next Winter Olympics.
'This series of images was taken over only a couple of hours: we were skiing down to the lower slopes about to finish for the day when from many different directions guys with wooden skis on their shoulders started walking up towards us.'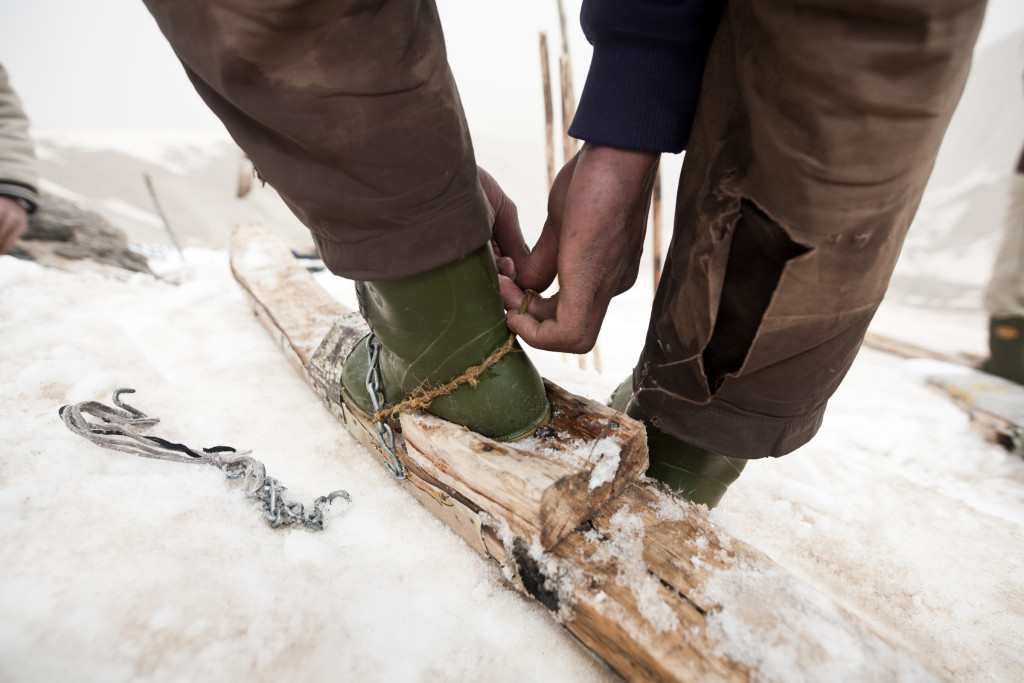 'Bamyan doesn't have a history of skiing, however to help the area's economic recovery there has been a push to reinvigorate the tourism industry and this has included introducing skiing as a form of winter tourism. The local kids have seen westerners skiing and simply bought materials from the bazaar to make their own. There are also programs to introduce as many locals to skiing on modern equipment as well as teaching avalanche safety and training local ski guides.'
'When I came across an article online about skiing in Afghanistan I had no idea it was possible, and it immediately challenged my preconceptions of it as a country. The idea that not only was it possible to travel there, but it was also possible to ski was completely juxtaposed to everything I had seen in the media up to that point. I want these images to have a similar effect with the images so unexpected they force the viewer to reconsider more than just whether it is possible to ski in Afghanistan.'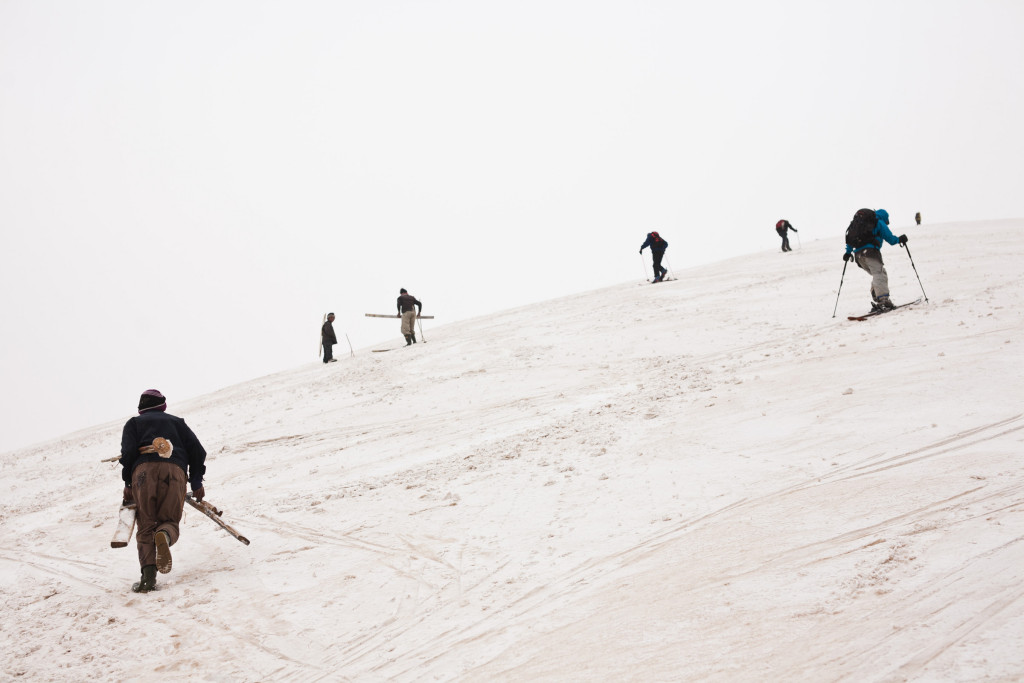 James Robertson is a professional photographer based in Edinburgh. Since being awarded The Guardian Student Photographer of the Year in 2008 for his images of the UK boxing talent, James has continued to produce work across a range of sporting disciplines from road cycling to rowing. As well as commerical and product work for a number of publications such as Rouleaur and Privateer he also spends time on his own documentary projects; including a look at off-piste skiing in the Hindu Kush mountains of Afghanistan and a recent series following the members of the one of the UK's only dedicated ski patrols up in the Nevis Range.
jamesrobertsonphotography.co.uk
James O Jenkins